Check out my broadcast on getting organized for the holidays!!
Getting organized for the holidays!!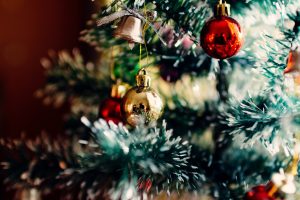 We tend to accumulate things over the holiday season. It might be decor or trinkets that you've been given or that you've purchased yourself. If you start looking around in the closets of your home perhaps you'll realize you have more stuff than you have a use for.
Living minimally became a popular trend in 2019. Clearing out the clutter can be riveting for some, but for others, it can cause feelings of anxiety if they don't know where to start.
It can be difficult to give up old items in our home if there's a sentimental attachment to them. Other reasons maybe because of the monetary value they had when they were purchased.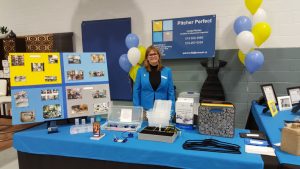 Linda Pitcher is a trained professional organizer and business owner of Pitcher Perfect.
Pitcher explains that trying to sell items may be difficult in a volatile market.
"you're not going to get an 'Antique Roadshow' type moment unless you do truly have collectibles from higher end markets… Unless a collector is looking for it, you're unlikely to get it"
Every season we see new trends when it comes to Christmas decor. If you like to change it up from year, you may have more ornaments than you know what to do with.
Pitcher suggests donating old Christmas decor to non-profit organizations. This gives people who may not have a lot of money to spend; an opportunity to decorate their homes.
Another trend that's caught on this season is giving people gifts that are useful. Buying a thoughtful gift can be difficult especially for a workplace gift exchange.
Pitcher says when in doubt gift cards are the best solution.
"(The person) can go somewhere and buy something they need. You might not know what they have in their homes or what they're looking for, or what their needs and wants are."
Pitcher acknowledges that gift cards may not be the most personal gifts, but they can be helpful in ensuring that the person gets something they can enjoy and get use out of, and not something they'll stow away, re-gift, or throw away.
Gift cards can be made more personal if they're accompanied with a thoughtful card, and/or something homemade.
There's no need to wait for the spring to clean out your home of clutter, starting before the holidays, frees up useful space before you buy and receive new things.
Donating the things you'll never use again can help spread some joy. After all, that's what the season is all about.